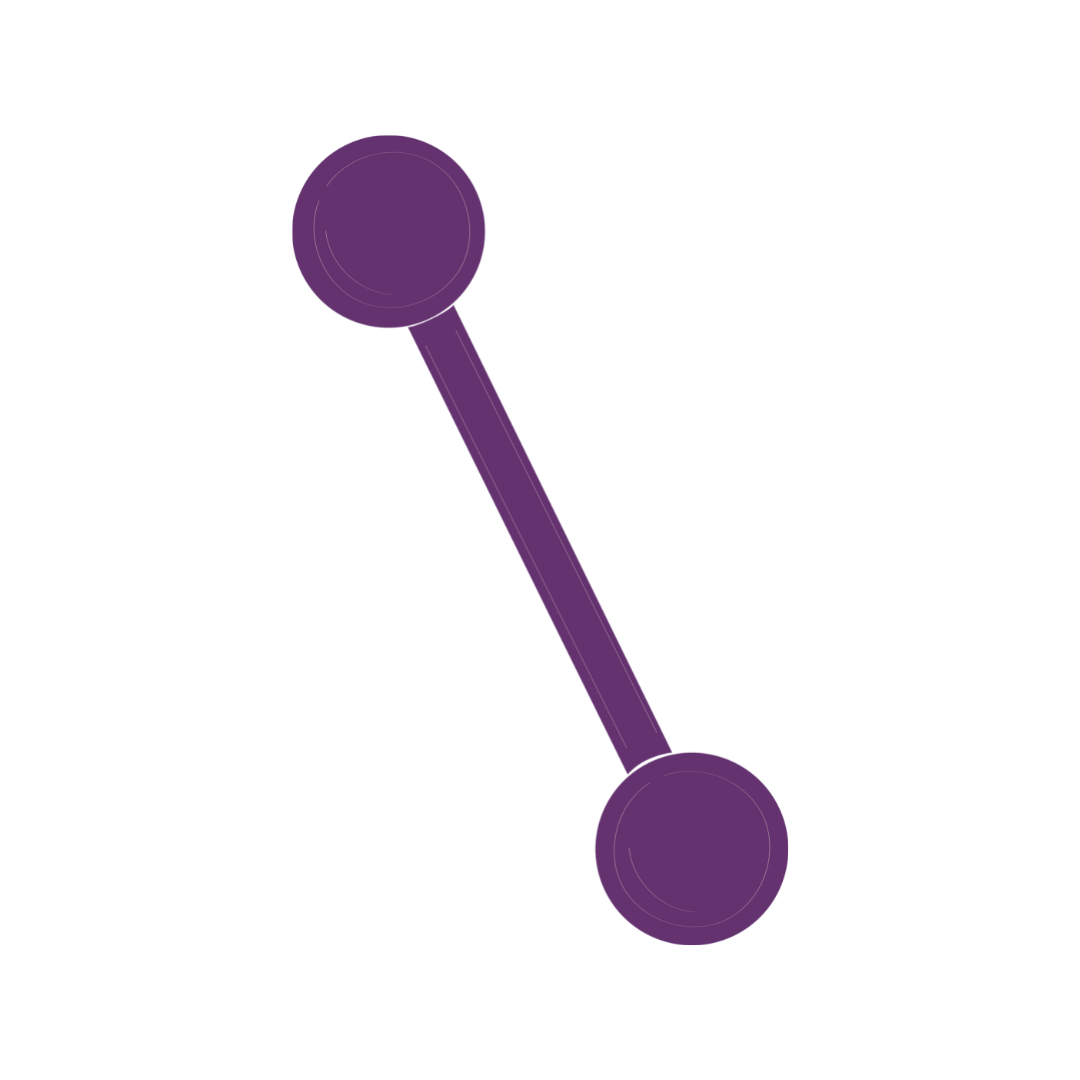 What is a barbell?
A barbell consists of a straight or curved bar with a ball and/or decorative end on each side. Barbells can be made from various materials, such as titanium, surgical steel, gold, or bioplast, and come in different sizes and lengths. Barbell jewellery is commonly used in body piercings, such as tongue, nipple, eyebrow, and industrial piercings, but it can also go in certain cartilage piercings too.
The name "barbell" comes from its resemblance to a weightlifting bar, with the balls or decorative ends resembling weights.
In this guide we will go through the various types and sizes you can buy, and which will work for you.
3 FOR 2 ON SELECTED BARBELLS!
100% Money Back Guarantee
Order right now with confidence! Return any of our jewellery within 60 days for an exchange or refund.
★ ★ ★ ★ ★
"This is the second lot I've bought, and due to getting more piercings I've had to come back for more! I can wear these for months at a time and my ears don't react. Really good value for money"
- Lois Alexander
★ ★ ★ ★ ★
"The earrings I purchased as alway lovely and no allergic reactions which I seem to have find  when I purchase earrings from the high street.  I strongly recommend Serenity for their swift service, great quality products and.  reasonable prices!"
- Aynur Badreldin